Access the new Banner forms
...by using either Firefox or Chrome. Log into myUNM, go to the "UNM Business Applications" section, and click on the "Banner 9 Forms" link.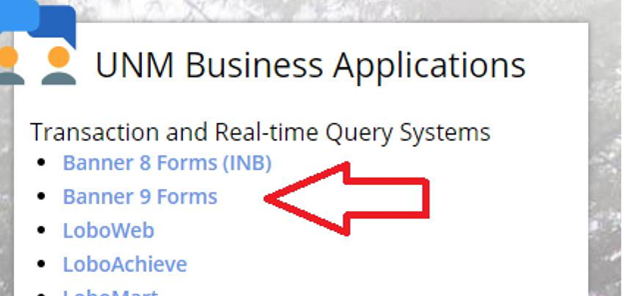 This link will take you to a web application called Application Navigator, where you can search for the form you want to access.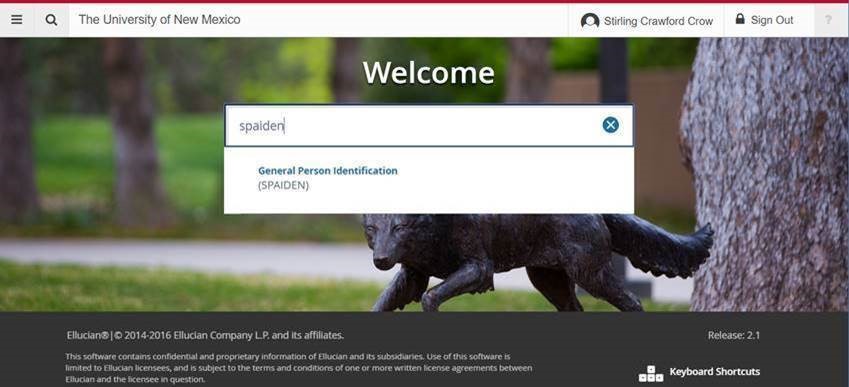 This video explains how Application Navigator allows access to the Banner 9 forms.​ If you have access to a form in Banner 8, you should have access to the equivalent form in Banner 9.
The vendor did their best to recreate the functionality found within Banner 8 forms and create the Banner 9 forms as a true modern-day web application. Most of the forms should look similar, but you'll notice that certain blocks of data or certain text fields might be arranged differently.
Be aware that it is easier to unintentionally create duplicate people within forms like GOAMTCH. See this video for more information.
Also, if your role includes releasing holds, be aware that it's possible to unintentionally delete a hold by clicking on a record in SOAHOLD and then clicking the delete button:

But, you NEVER WANT TO DELETE, you only want to expire the hold by updating the "To" date).  Here is a link to more information about holds in Banner 9.
Additional training materials can be found here.
Problems Logging In?
Check out the "Frequently Asked Questions" section on the Banner 9 website.
Where is my form?
All Banner forms are available in Banner 9 now except  for the Banner 9 Finance ("F") forms, which will be going live later this fall. If you can't find a particular Student or General form, check the "Known Issues" section on the Banner 9 website: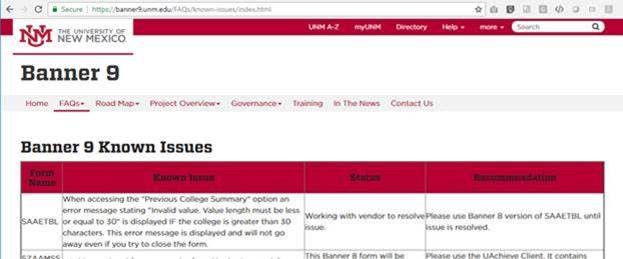 There are a number of custom forms that begin with "SZ" or "GZ" (examples include GZAAFIL, GZAOIDQ, and SZADEGR) that are not being recreated in the Banner 9 forms. The Banner 8 versions of those forms will continue to be available until the functionality is provided elsewhere. NOTE: You will need to continue using Internet Explorer if you want to access the Banner 8 forms.
If you still can't find a form, please enter a help ticket at https://help.unm.edu. 
When are the Banner 8 student and general forms going away?
We will continue to allow access to the Banner 8 "S" and "G" forms until Friday, September 14th. Below is a diagram that illustrates our approach:
How can I stay informed about Banner 9 updates and issues?
Visit the Banner 9 website at least once a week to stay current with changes and upgrades coming your way. The home page will show you what's coming soon.